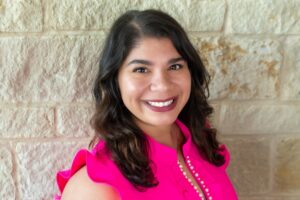 Welcome to the Junior League of Greater Fort Lauderdale (JLGFL) website!
For the last fifteen years I've witnessed the JLGFL grow and become a force of good in our community, and I am honored and proud to serve as the 80th President of this amazing organization. I joined the League because I wanted to volunteer and make an impact, but little did I know that it was going to give me so much more! The League has been the place to learn about our rich local history, hone my leadership skills, and make friendships that will last a lifetime.
Since 1937 the JLGFL has created tangible and positive changes in Broward Country through its nearly 300 active and sustainer members. With hundreds of volunteer hours a year, our members dedicate their time to our legacy projects, Done in a Day (DIAD) opportunities, and internal committee projects promoting our mission. We also invest our time and acquire new skills through training events and leadership opportunities. Our goal is to empower ourselves and others to give back to our community.
We are proud to have spearheaded over a dozen community organizations. Among our notable legacy projects are the FLITE Center, SOS Children's Villages, and the Museum of Discovery and Science. These are some of the large-scale projects our trained women volunteers have developed, nurtured, and still serve today.
Additionally, our membership actively supports our ongoing community impact projects, such as raising awareness about food insecurity and human trafficking. Over the last few years, we responded to the pressing issues of food insecurity by collaborating with Feeding South Florida, The Pantry of Broward, and other groups to support emergency food assistance programs. As a united membership organization, we prioritize our members' well-being while remaining steadfast in our commitment to meeting the needs of our community. This unwavering dedication, and our mission, continue to guide us as we look towards the future.
I am grateful to have amazing leaders as part of the Board of Directors, the Management Team, and incredible chairs leading our organization. Along with the support of members, family, friends, partners, local businesses, and generous donors.
I invite you to join the JLGFL family. Together, we can make a positive difference in the lives of those we serve.
Warmest regards,
Altair Gonzalez
President 2023-2024
Junior League of Greater Fort Lauderdale www.juniorleagueftl.org